Technically known as "Top dressing," applying top soil and grass seed over an existing lawn is an age old strategy.
By introducing new organic rich soil, the additional seed has a much greater chance of germinating and taking root.
---
Sometimes it's best to start from scratch.

Due to strict provincial regulations, most herbicides have been banned for use on residential lawns. Natural products can be effective; however no product can singlehandedly fix a highly weed infested lawn. If traditional lawn care programs aren't doing the trick, you have two options: Re-sod the entire lawn or terraseed. Top dressing with seed is always the easier, more cost effective option.
---
Enriching your soil's organic matter.

Another excellent reason to top dress your lawn is to introduce organic rich topsoil which will in turn build your turf. We use an all organic, weed free, and disease free topsoil mix. When you order our terraseeding service you can have confidence knowing you're getting the best.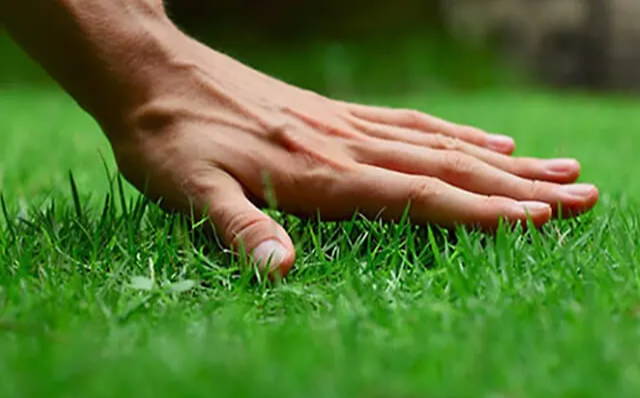 ---
Bring your lawn back to life!

With the bulk of growth occurring in the spring, plus an abundance of rain, May is the time to build your soil and ensure it's ready to support a lush lawn.
Don't wait until it's too late during the heat of summer to improve your lawn. Now is the time to take action and love your lawn again.
---